InvestorPlace InvestorPlace – Stock Market News, Stock Advice & Trading Tips
U.S. stocks melted upward toward record highs on what was an otherwise slow late summer day Monday. Oil prices dropped and data indicate bets are rising that the Federal Reserve will raise interest rates in December.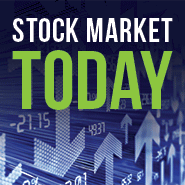 The S&P 500 rose 0.52% while the Dow Jones Industrial Average advanced 0.58%. The Nasdaq Composite added 0.26%.
Leading the way on a broadly up day were CF Industries Holdings, Inc. (NYSE: CF ), Cliffs Natural Resources Inc (NYSE: CLF ) and Herbalife Ltd. (NYSE: HLF ), among others. Here's a look at why:
CF Industries Holdings, Inc. (CF)
Shares of fertilizer producer CF Industries climbed 4.2% after the stock received a bullish mention in the most recent issue of Barron's . The financial magazine highlights cheap U.S. natural gas prices as an advantage for CF stock while noting the shares yield about 5%.
"Longer term, there could be plenty more room for gains. Shares of CF trade at about 22 times this year's depressed earnings forecast, but only about five times average earnings of the past five years. The company's structural advantages are intact," reports Barron's.
CF Industries expects revenue to decline for a fourth consecutive year, but the company also is forecasting that supply-and-demand for the global fertilizer industry will align more favorably in 2018.
Cliffs Natural Resources Inc (CLF)
Shares of iron ore maker Cliffs Natural Resources Inc jumped 4.5% after the company announced it has reached a tentative labor agreement with the United Steelworkers (USW) union. That deal is expected to become effective Oct. 1. Union members still have to ratify the deal.
That was an appreciated turnaround considering shares have been mired in a funk for the past few weeks Prior to that, Cliffs actually had something to celebrate, as the Ohio-based company also delivered second-quarter earnings of 6 cents a share on revenue of $ 496.2 million.
According to Zacks, Cliff's raised its 2016 sales volume guidance by 500,000 long tons of iron ore to 18 million. Production volume guidance for the year was raised similarly, to 16.5 million long tons.
Herbalife Ltd. (HLF)
Shares of nutritional supplements distributor Herbalife soared 4.6% on buying sparked by last Friday's news that investor Carl Icahn has increased his stake in HLF.
Icahn revealed last Friday that he added 2.3 million shares to his Herbalife stake.
It's just the latest chapter in Icahn's feud with Pershing Square hedge fund manager Bill Ackman, who is famously short HLF. Ackman believes the company is a pyramid scheme, though he was dealt something of a blow when the FTC fell short of calling Herbalife such, and instead came to a $ 200 million settlement that would see Herbalife undergo some structural changes.
Before news of Icahn's increased HLF stake was revealed, Ackman told the media that Icahn was looking to sell his Herbalife stake.
As of this writing, Todd Shriber did not hold a position in any of the aforementioned securities.
More From InvestorPlace
The post Why Herbalife Ltd. (HLF), Cliffs Natural Resources Inc (CLF) and CF Industries Holdings, Inc. (CF) Are 3 of Today's Best Stocks appeared first on InvestorPlace .
The views and opinions expressed herein are the views and opinions of the author and do not necessarily reflect those of Nasdaq, Inc.
Plantations International